If you are walking through the city or are planning to come to New York, we have chosen 16 spectacular things you can do this summer. Are you ready? Let's see!
Little Island is a new floating free public park located on 13th street in the Hudson River Park in New York. It was inaugurated in May 2021. It offers a unique green space unlike any other in New York City.
If you would like to go, The Little Island is open daily from 6:00 am through 1:00 am. Also, you can enjoy local performing artists that fill Little Island with music, dance, rhythms, and more any day of the week.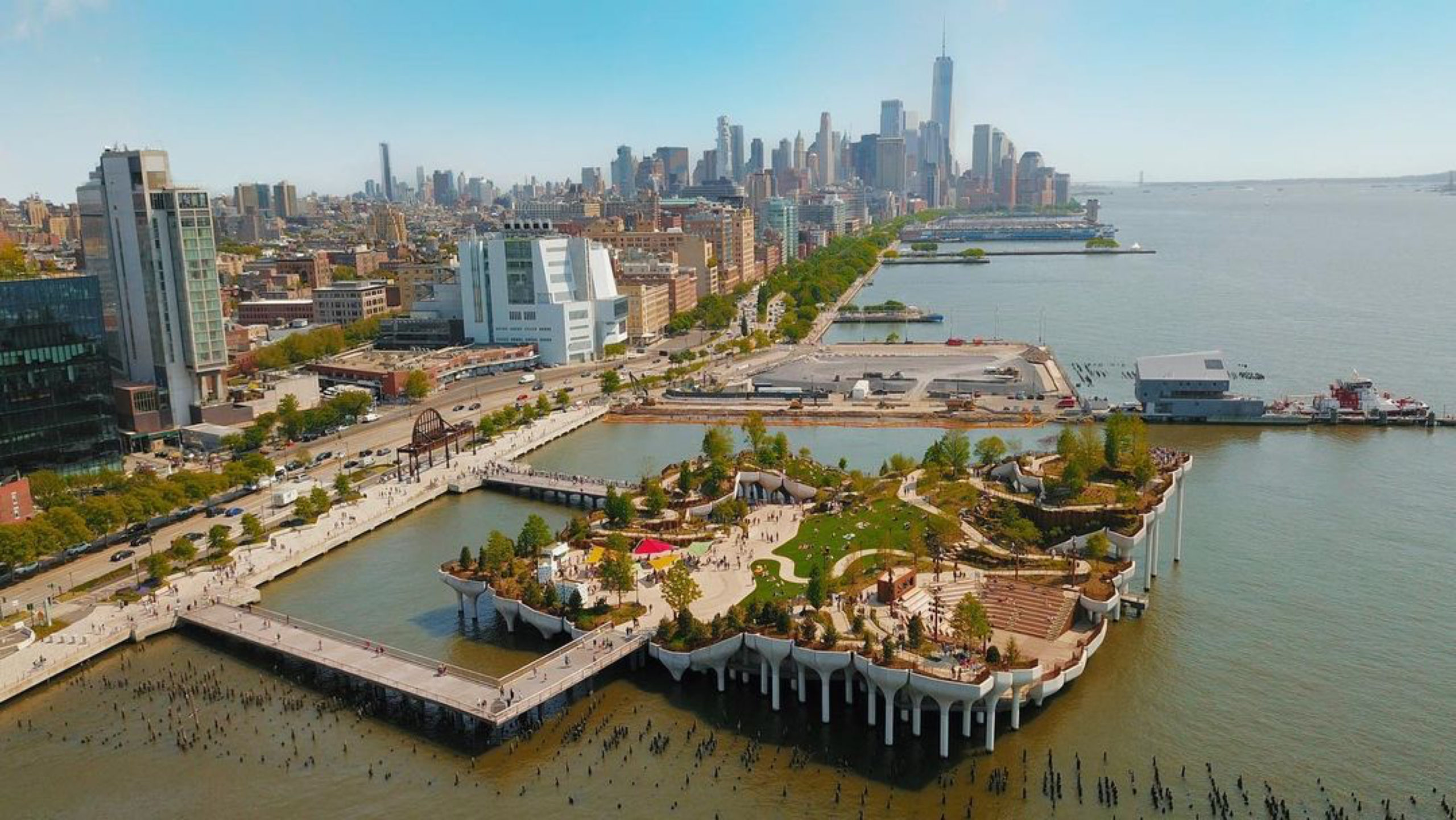 2)-. Bryant Park  
Bryant Park is one of the most popular parks in the city. It offers endless activities to do this summer. You can not only enjoy a delicious iced coffee or ice cream in this small but lovely park.
One of the activities that have returned is Bryant Park's annual summer yoga series every Wednesday evening, so you can be part of it for free. Likewise, you can enjoy the picnic performances opening night with the New York Philharmonic, New York City Opera's Pride, Piano Livestreams, among others.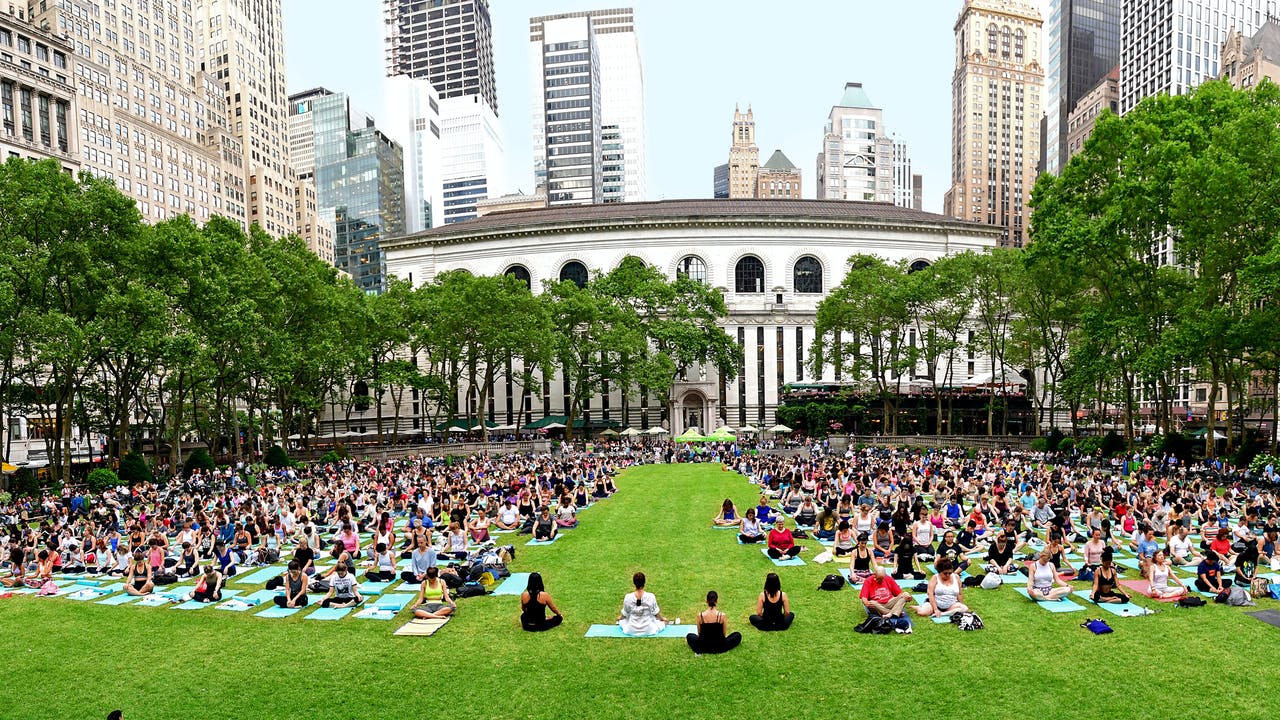 The High line is a classic in your book list! It's located along the west side of Manhattan on a former New York Central Railroad track. So if what you are looking for is a slightly more open-plan this summer, this park is a good option since you can find benches to sit or lie down throughout the tour. This is definitely a place that has gained importance when it comes to sunbathing in summer.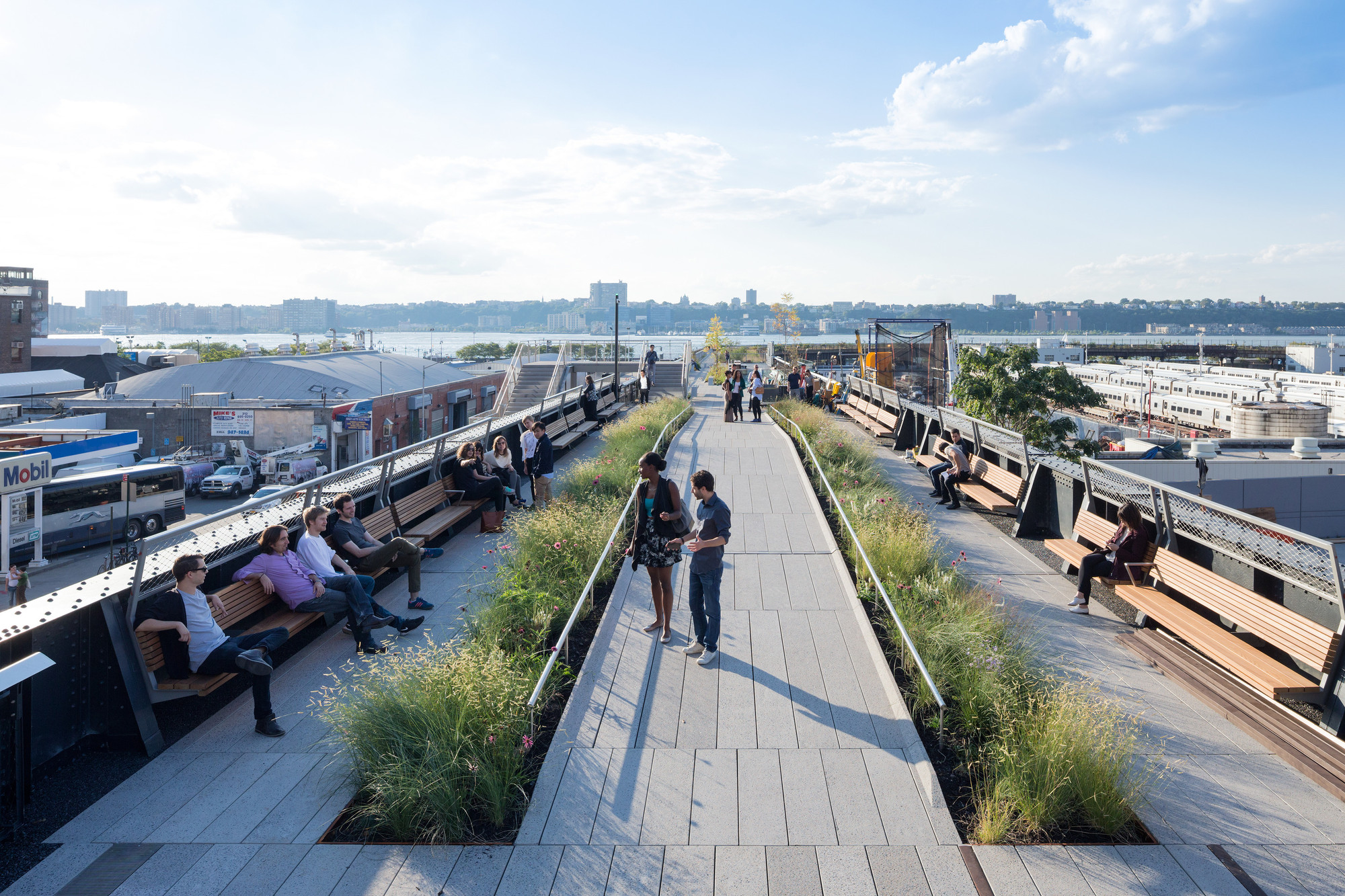 Central Park is a spectacular oasis in the middle of the concrete jungle. There are quite a few things to do in Central Park: go for a pacific walk or bike or visit the Zoo. Also, you can have fun on the Carousel, get a delicious lunch or dinner at Tavern on the Green, a famous restaurant, go to the Conservatory Garden, among others.
By the way, this year the city government plans a massive concert in Central Park to celebrate the return to normalcy. The event will last for three hours, and the city plans to host renowned artists, although the participants have yet to be announced. So if you plan to be for the end of August, you cannot miss it since it is scheduled to take place on the 21st of that month.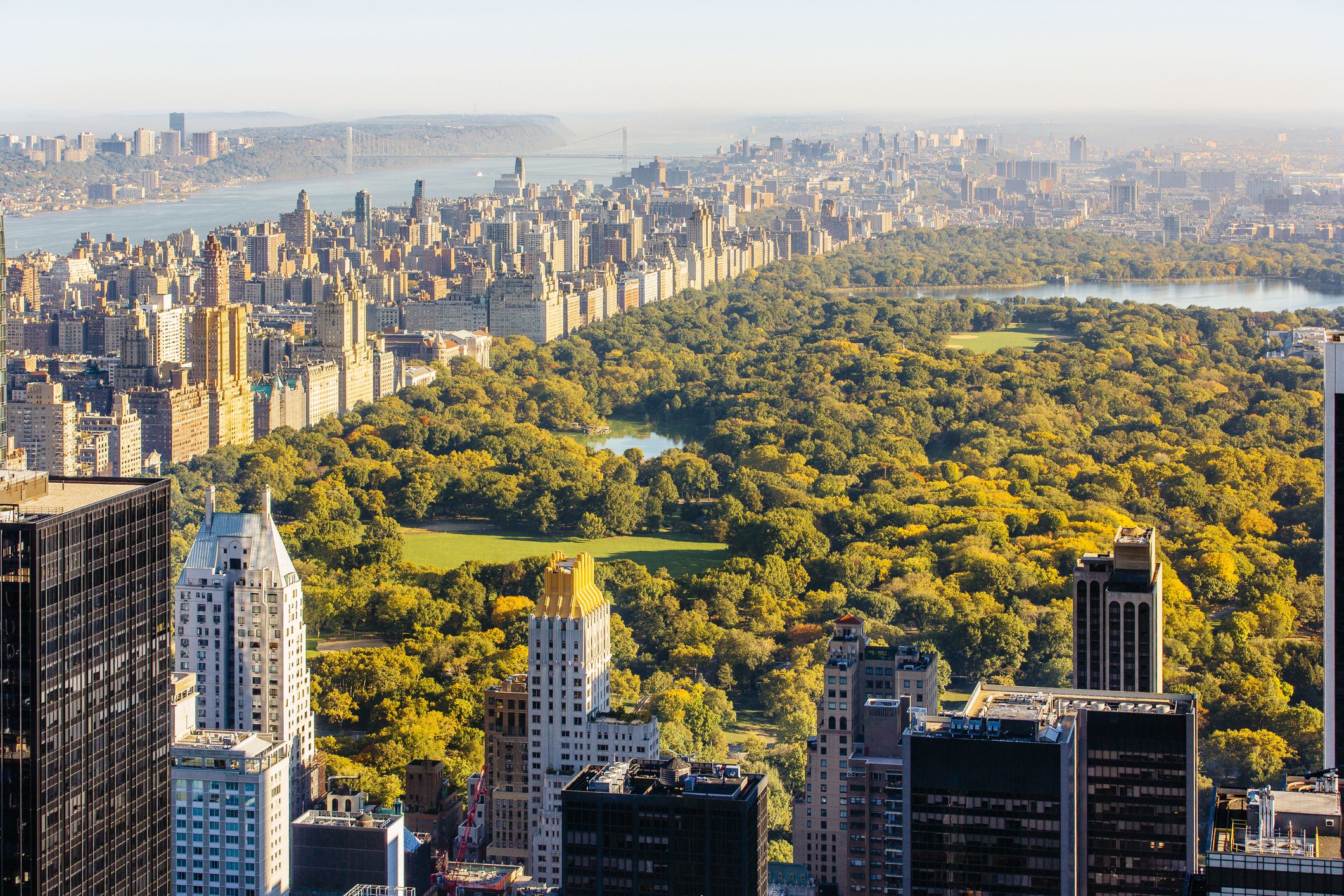 5)-. The Vessel
One place you can't miss is the Vessel. It's half artwork and half a tourist attraction, which has been an instant hit. The Vessel at Hudson Yards was reopened in late May. So now visit the interior and climb the dozens and dozens of interlocking stairs, enjoying the symmetry at every step.
6)-. Reclining Statue of Liberty
The statue of liberty icon of the United States was surprised in a public park in Harlem due to its very original position. The sculpture was created by artist Zaq Landsberg, and it is 25 feet long and weighs more than a ton; and is installed in Morningside Park, Harlem, NY, at 120th and Morningside ave.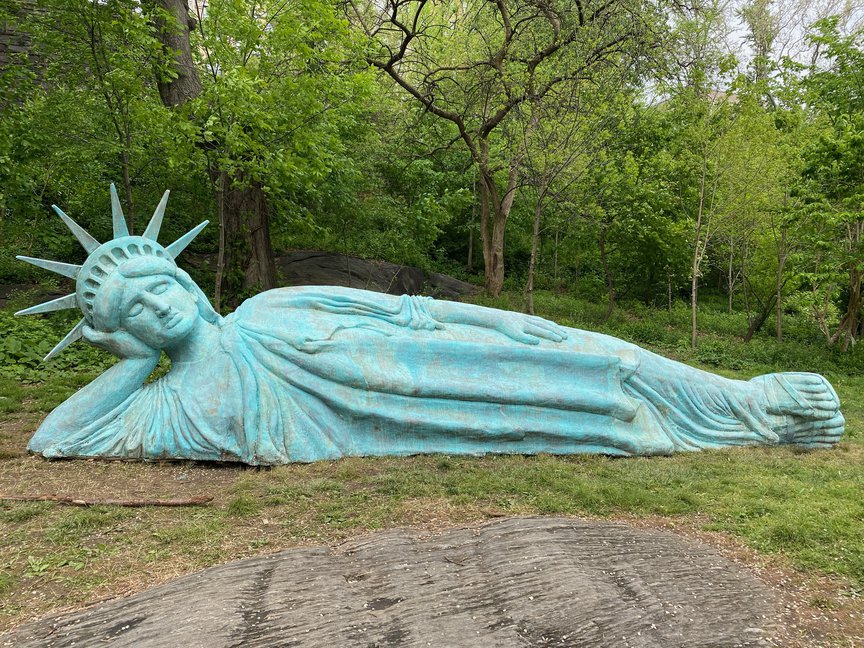 7)-. Chinatown
Manhattan's Chinatown is a distinctive New York neighborhood that you must visit as there are many things to do. Here you can find from a vibrant mural spanning its 4,851 square feet to streets full of shops, where you can buy cheap souvenirs, imitations, and exotic products.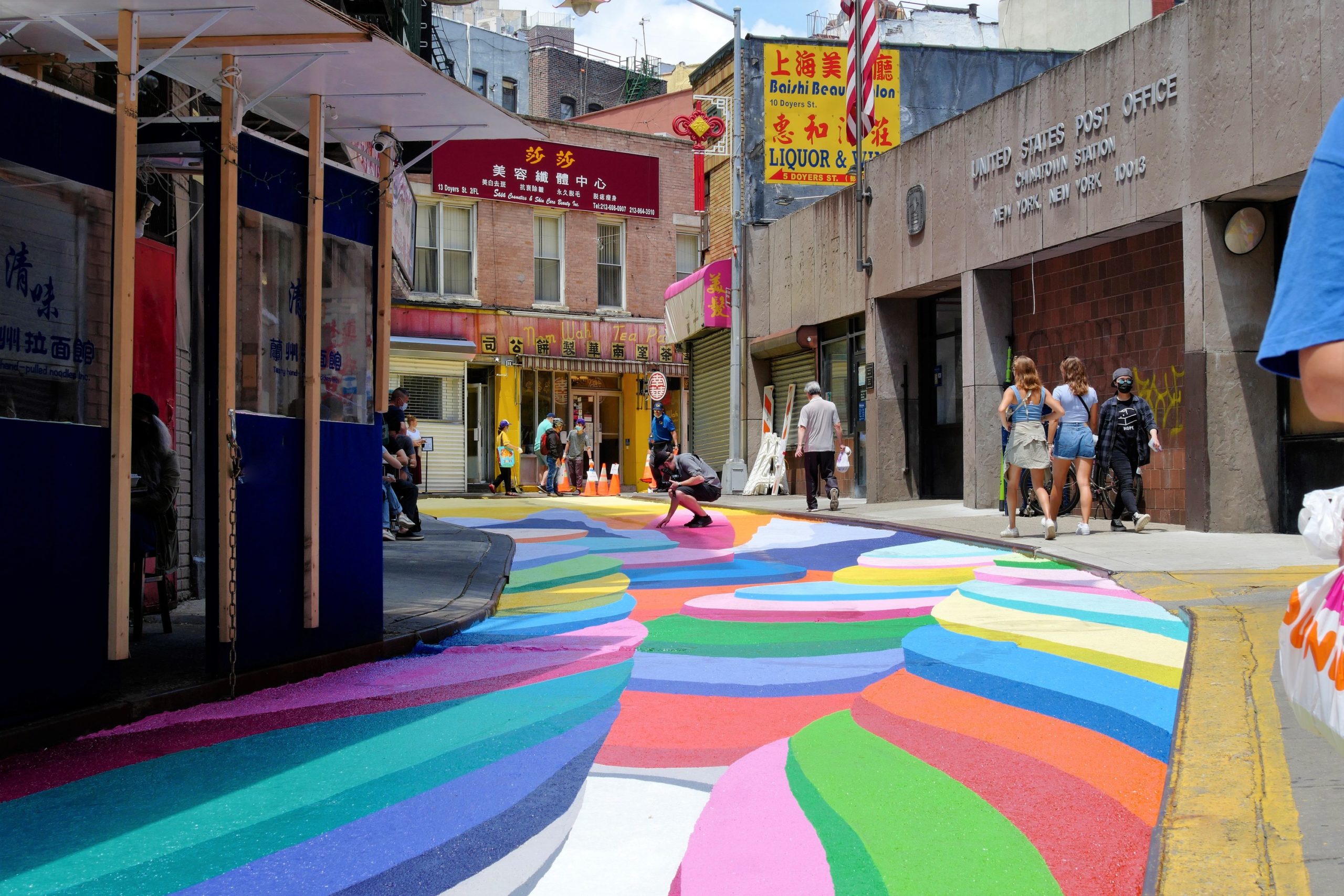 8)-. Floating Mexican Restaurant
La Barca Cantina is a floating restaurant that offers Mexican fare and delicious cocktails. It is located at Pier 81 on the Hudson River. The three-story boat sails around the city for incredible skyline and sunset views with New York that definitely, you have to do this summer.
You can purchase a boarding pass for $10 online or in person at the pier's box office.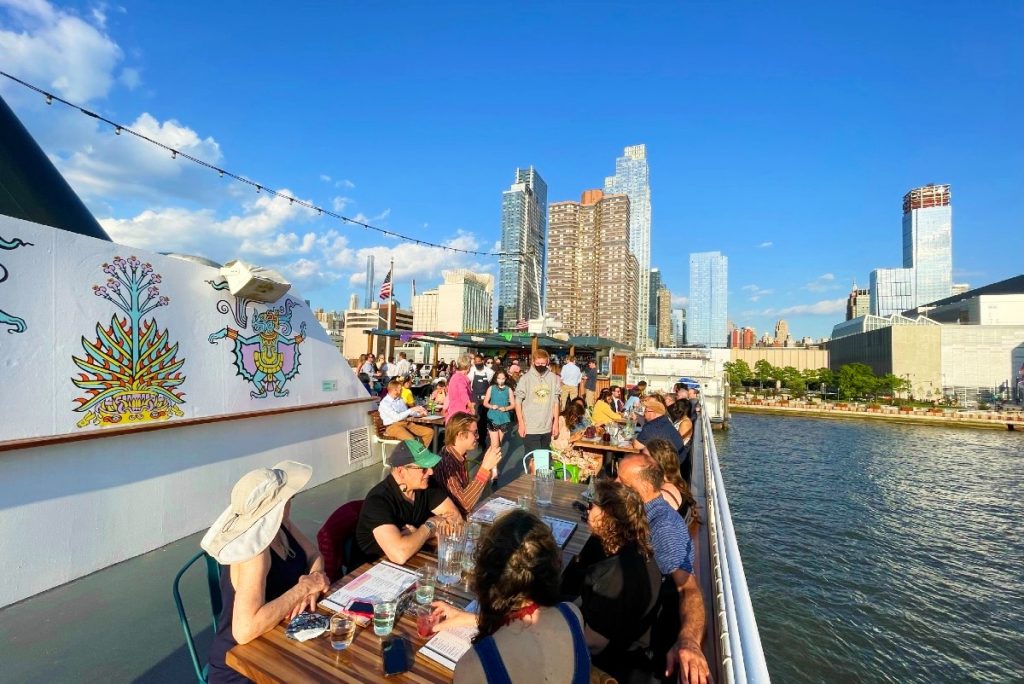 9)-. Happy-Go-Lucky Exhibit!
The HGL is a unique sensory experience where you can be happy, feel confident, and be positive.This high-tech exhibit that uses multimedia was created to offer unique & colorful sensory experiences. If you want to have a memorable experience, you can't miss it. Check here to get the tickets.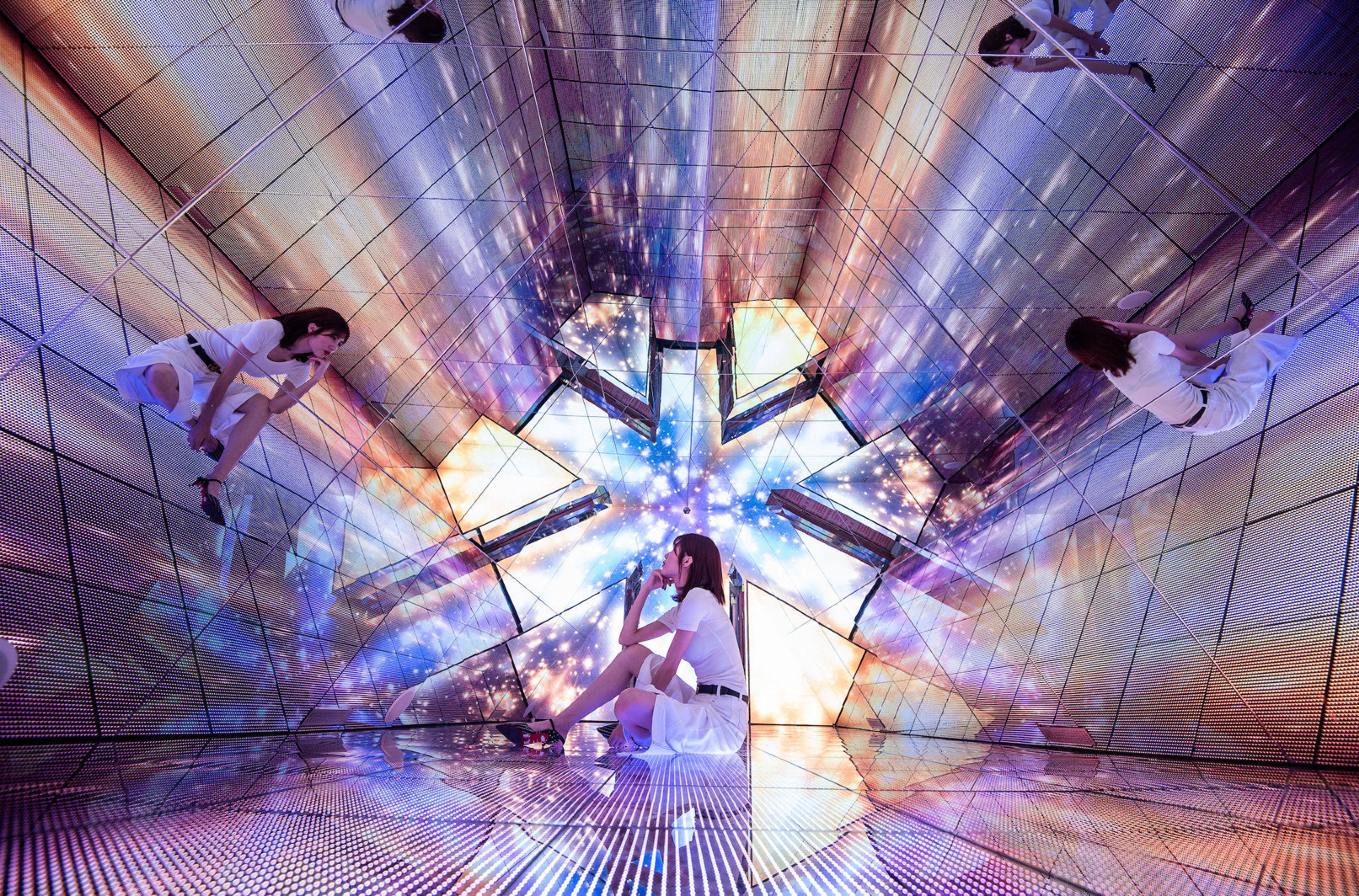 10)-. Outdoor Movie in NYC
 It's been a long time since we last went to the movies. So now that it's summer, that means outdoor movies! And there are plenty of places from Manhattan to Queens to watch your favorite movies and enjoy the summer air.
Within these locations, we can find these Outdoor Movies in Brooklyn, 344 Furman St, Bryant Park, West Side Highway, Bronx, 610 Exterior St., Queens, 3205 Vernon Blvd, Columbus Park, among others.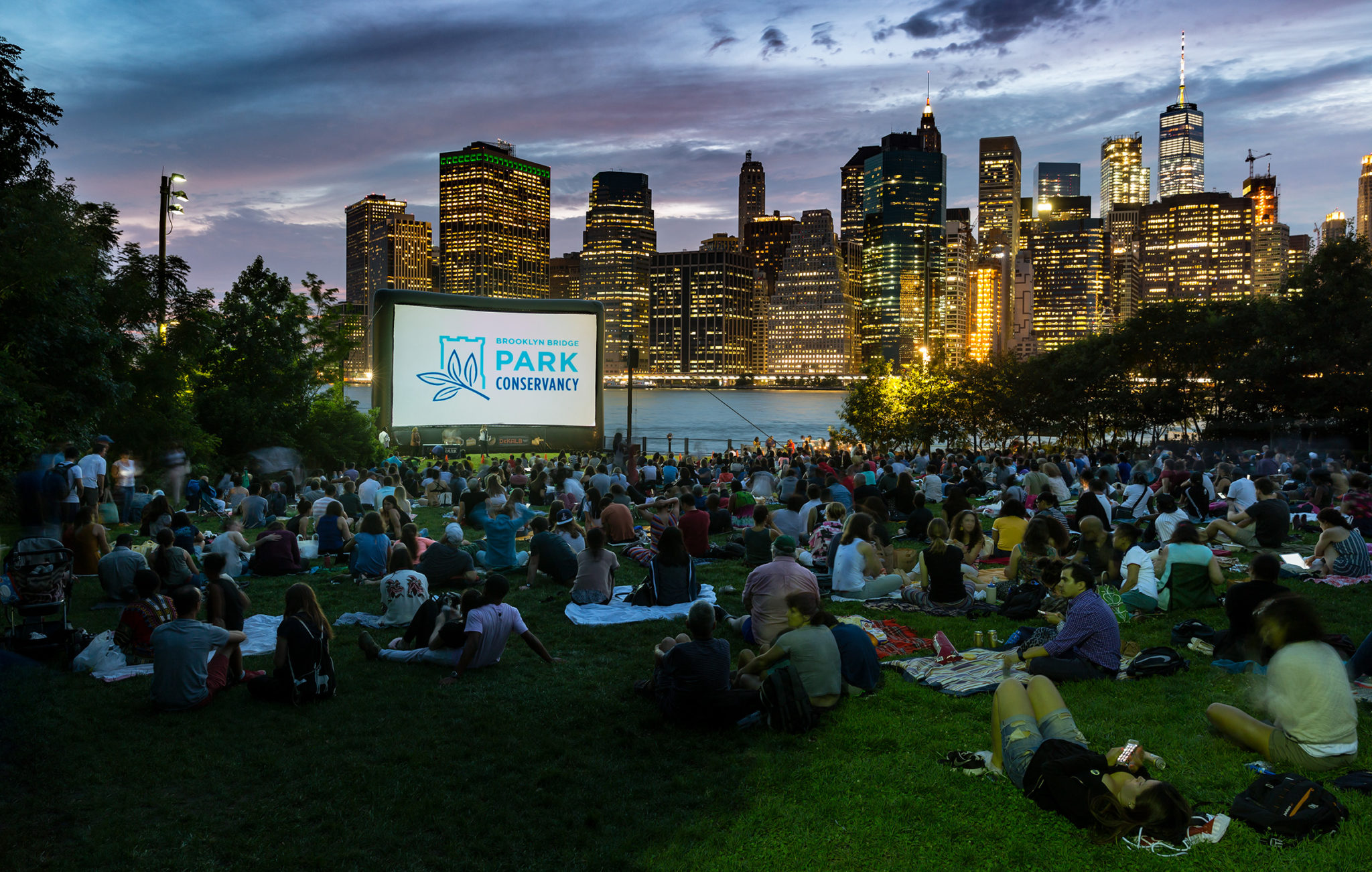 11)-. Edge
The Edge is undoubtedly one of the best viewpoints in the city. From here, you get a spectacular view of the city and a different perspective of Midtown Manhattan.
One of the curiosities of this viewpoint is that part of it has a glass floor, an area of 20m2 that will undoubtedly leave a spectacular view of the bottom of the building.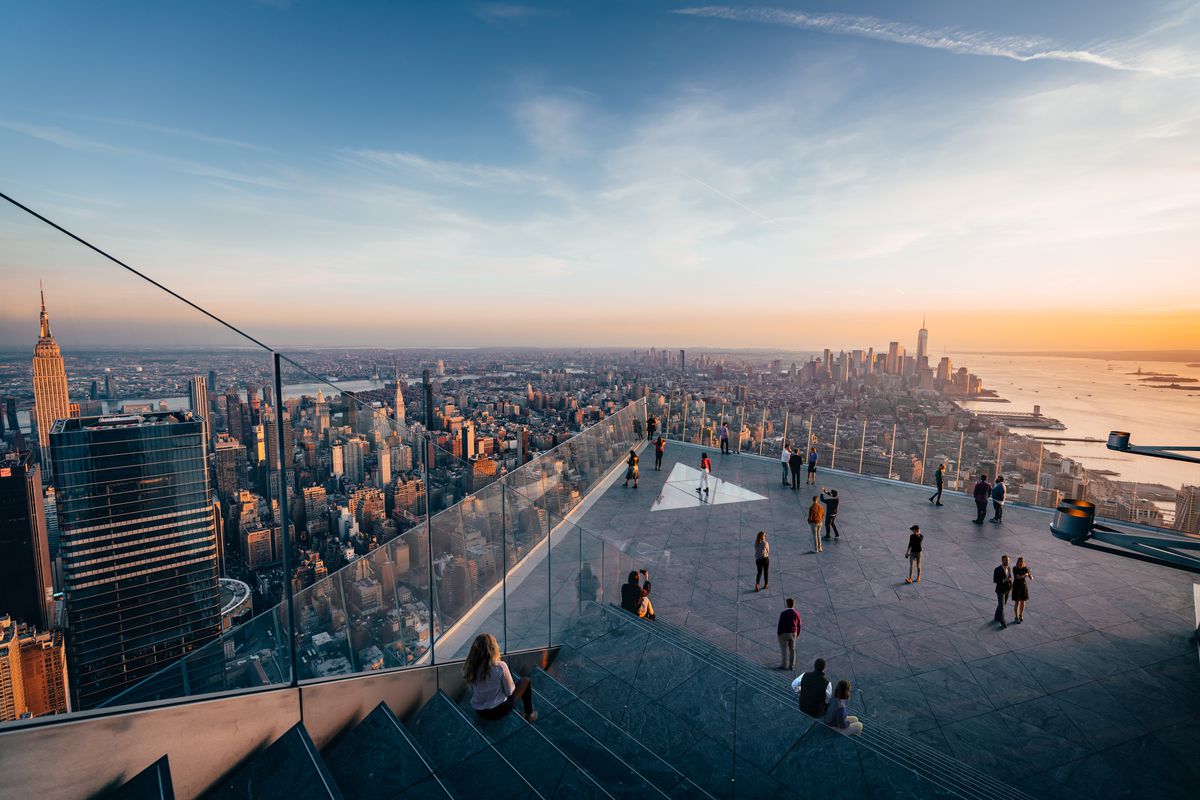 14)-. Harry Potter store
Since this April 20, new yorkers and tourists can explore the most extensive collection of Harry Potter and Fantastic Beasts products. It is the first official store dedicated to Harry Potter in the heart of New York City. 
This store also has two virtual reality experiences: Chaos at Hogwarts and Wizards Take Flight. So, you will not only have the opportunity to buy exclusive products of the saga, but you can also transform a Hogwarts student and become part of the adventure.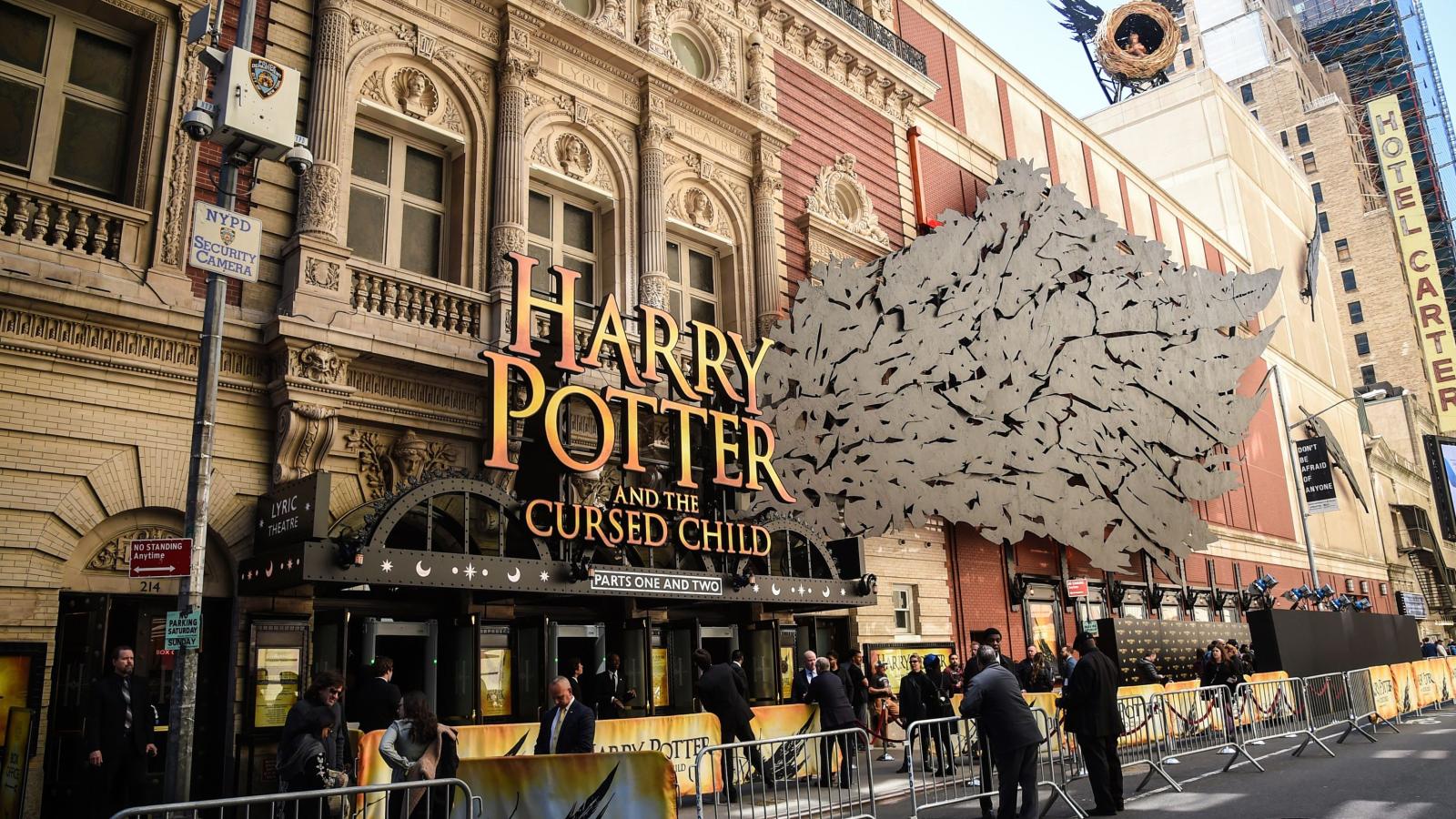 15)-. 
King
 Nyani, the gorilla sculpture
King Nyani, the most giant bronze gorilla statue, is in New York City. It is a beautiful 4.5-ton bronze sculpture inspired by the story of King Kong. 
The statue is located in Bella Abzug Park in Hudson Yards and was built by the artists Gillie and Marc Schattner, two world-renowned artists and wildlife activists. So, come here and take nice pictures. You can also support the organization by going to the website Love the Last, which includes opportunities to sign petitions, donate, and more.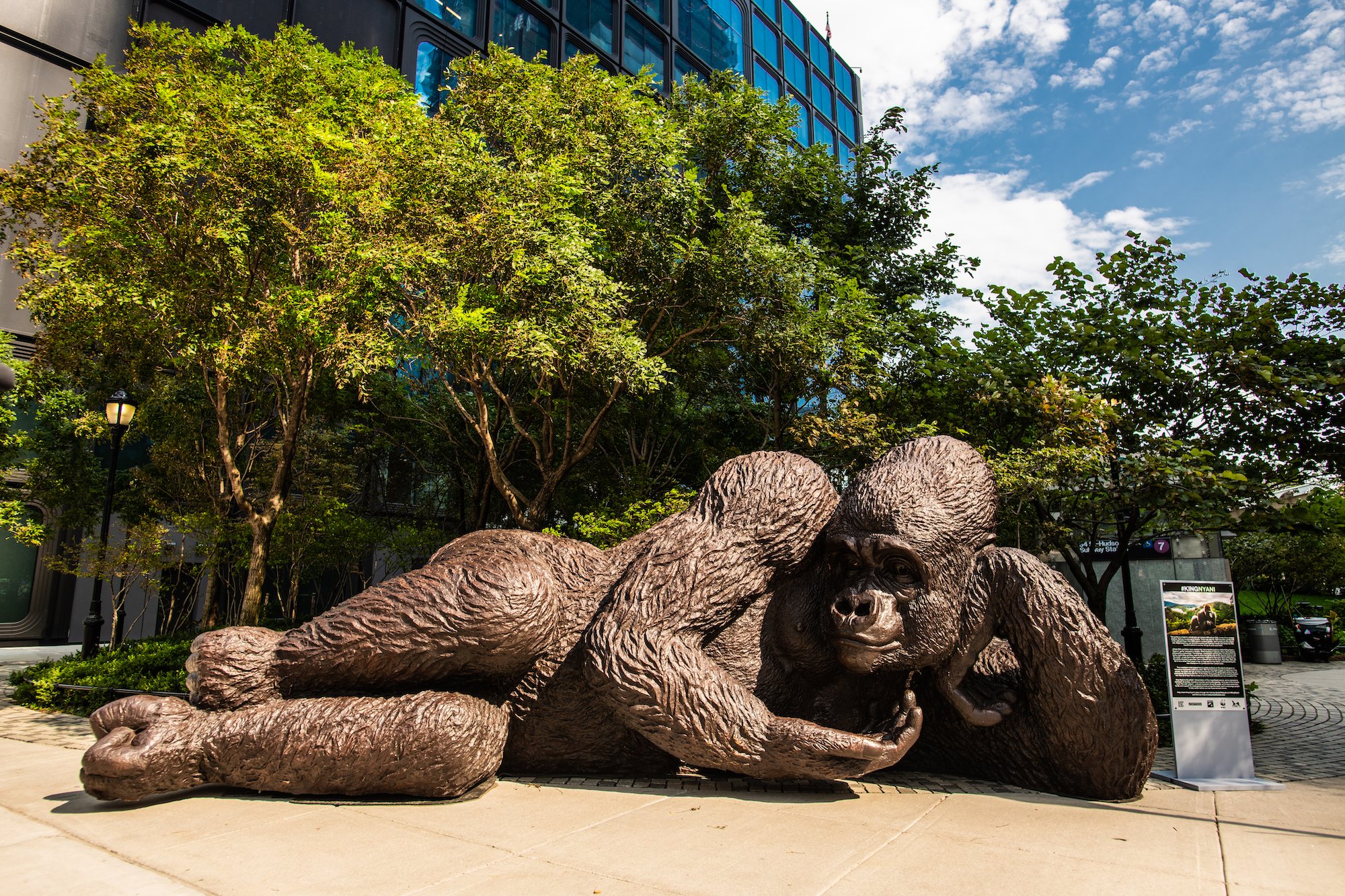 16)-. Happy Hour at Pier 15
If you are looking for a slightly more relaxed plan, you should come to a watermark and enjoy the Happy hour. It is located at the end of a stunning 3,500 square foot avenue perched on the edge of the double-level Pier 15.
The Watermark no just offers you happy, refreshing cocktails from 4 pm. You can also enjoy delicious fresh seafood and good vibes.